EGO Creates
We've got the paint, brushes, glitter and glue, all we need now is you!
Making theatre sets and props, a makers group for all abilities. Step by step tuition which enables all our members to create stunning pieces for show and events.
Every Monday (18+ yrs) / Every Saturday (6 - 12 yrs)
10.30am - 12.30pm
All abilities
Production Arts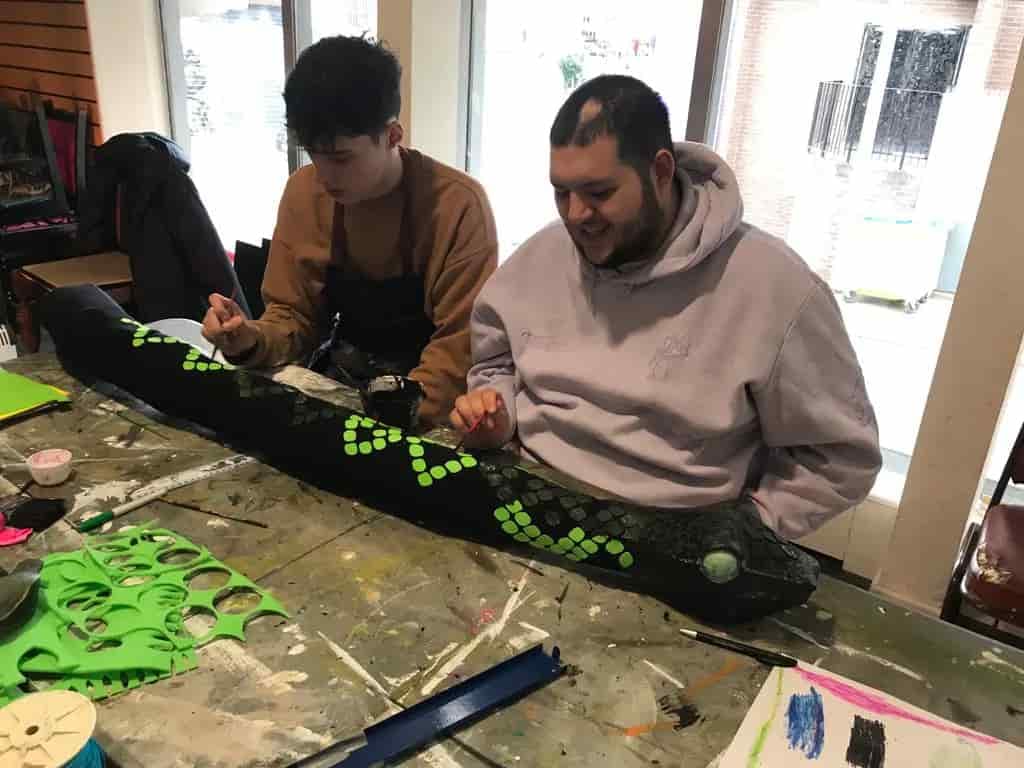 EGO Creates is a friendly, relaxed and no pressure environment. Our Monday session is for adults with learning disabilities and/or autism - but all abilities are welcome. Members learn the skills needed to design and make set and props for theatre and film.
You'll make the tiniest of props to the largest of sets - and everything in between
Make stunning pieces of art for yourself, for our venue and for commissions
EGO provides all the equipment and resources needed for you to be the best artist you can be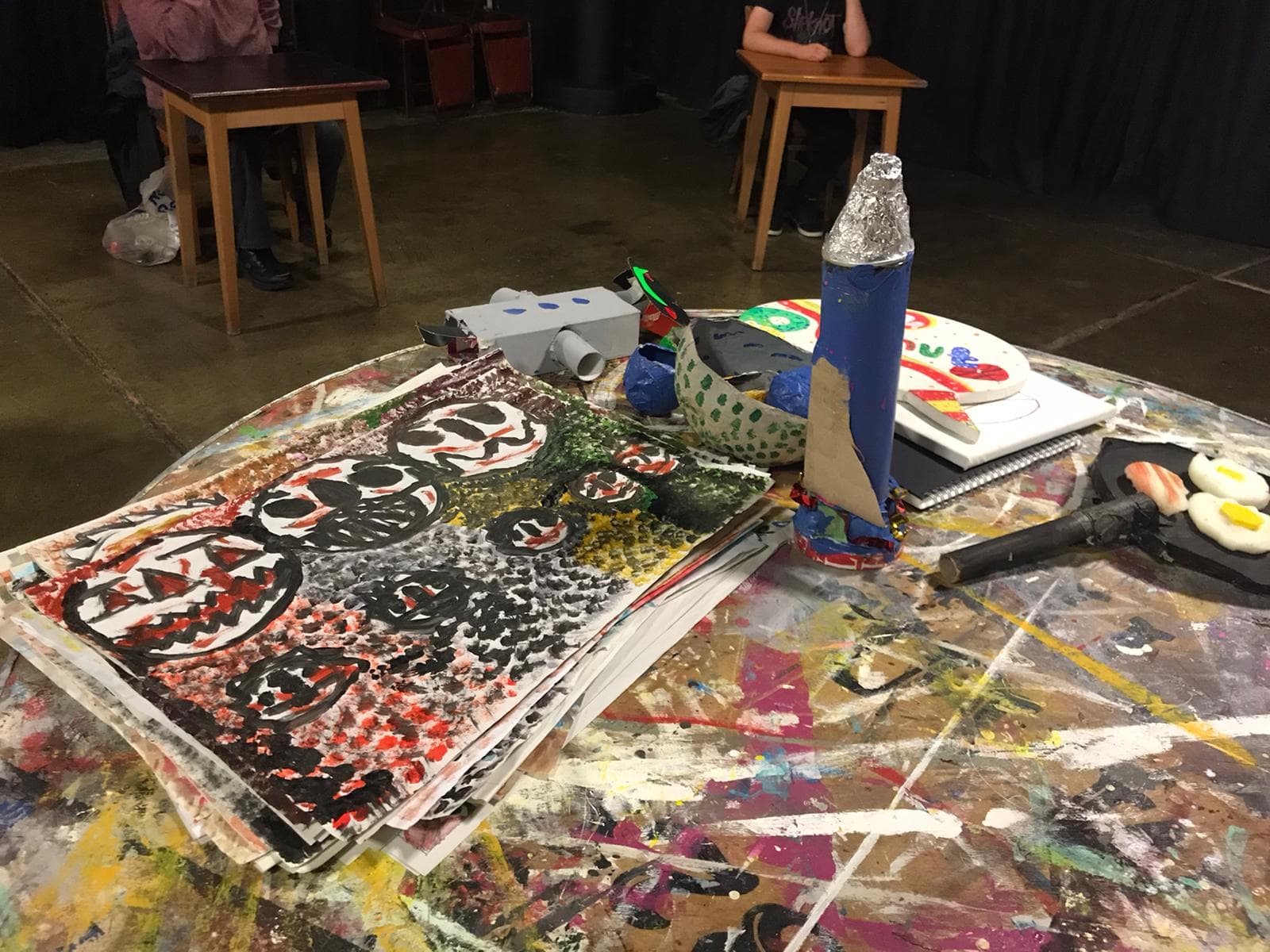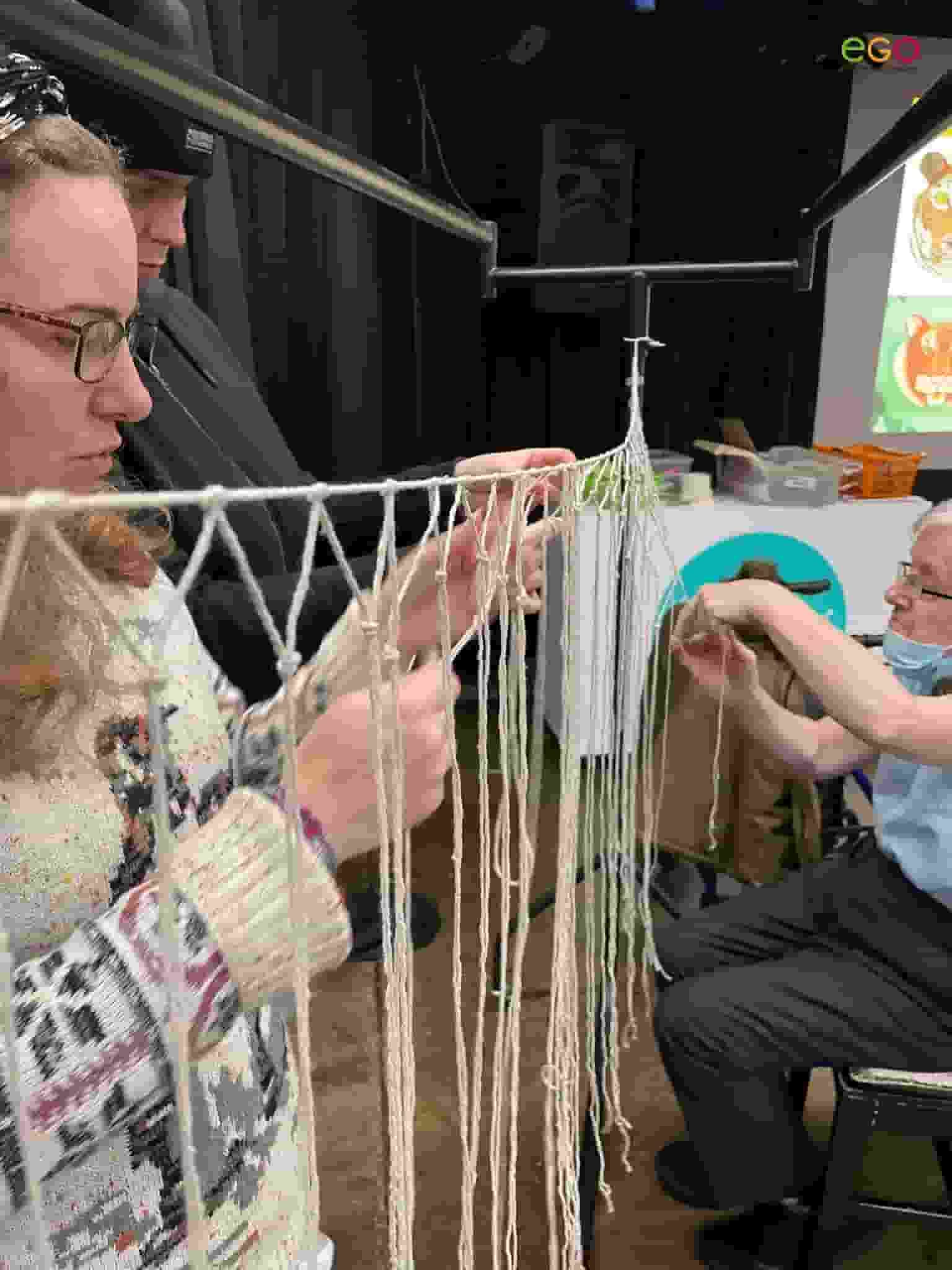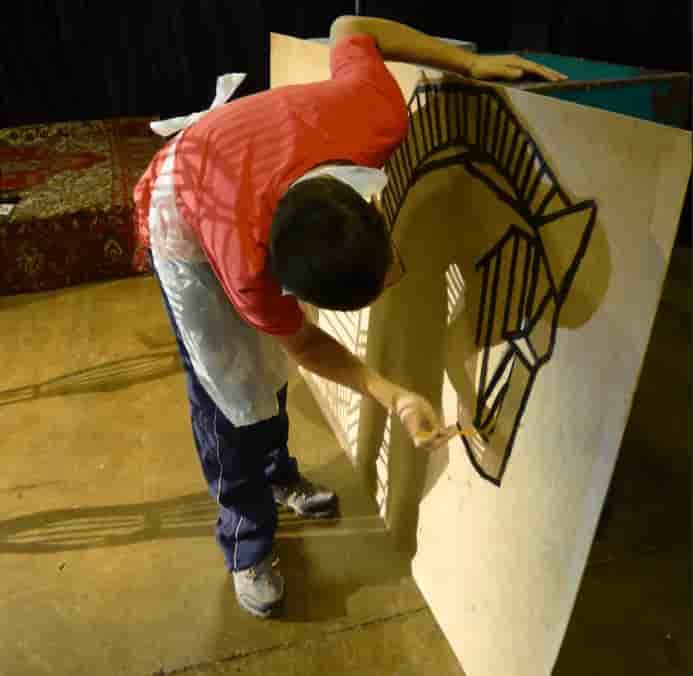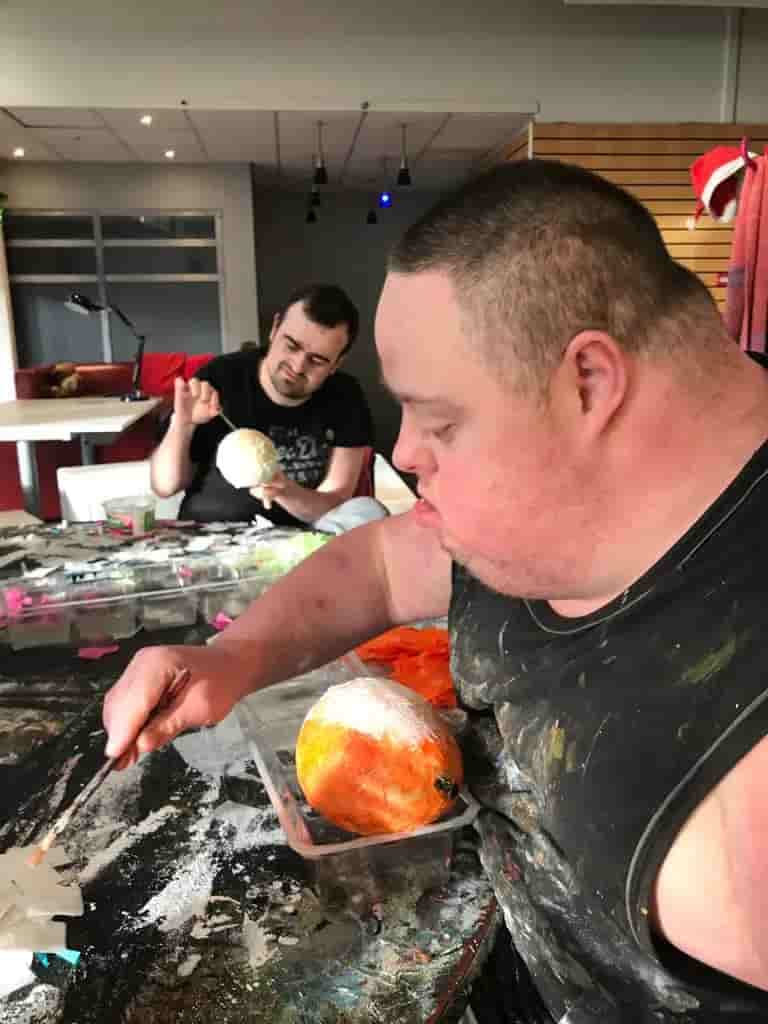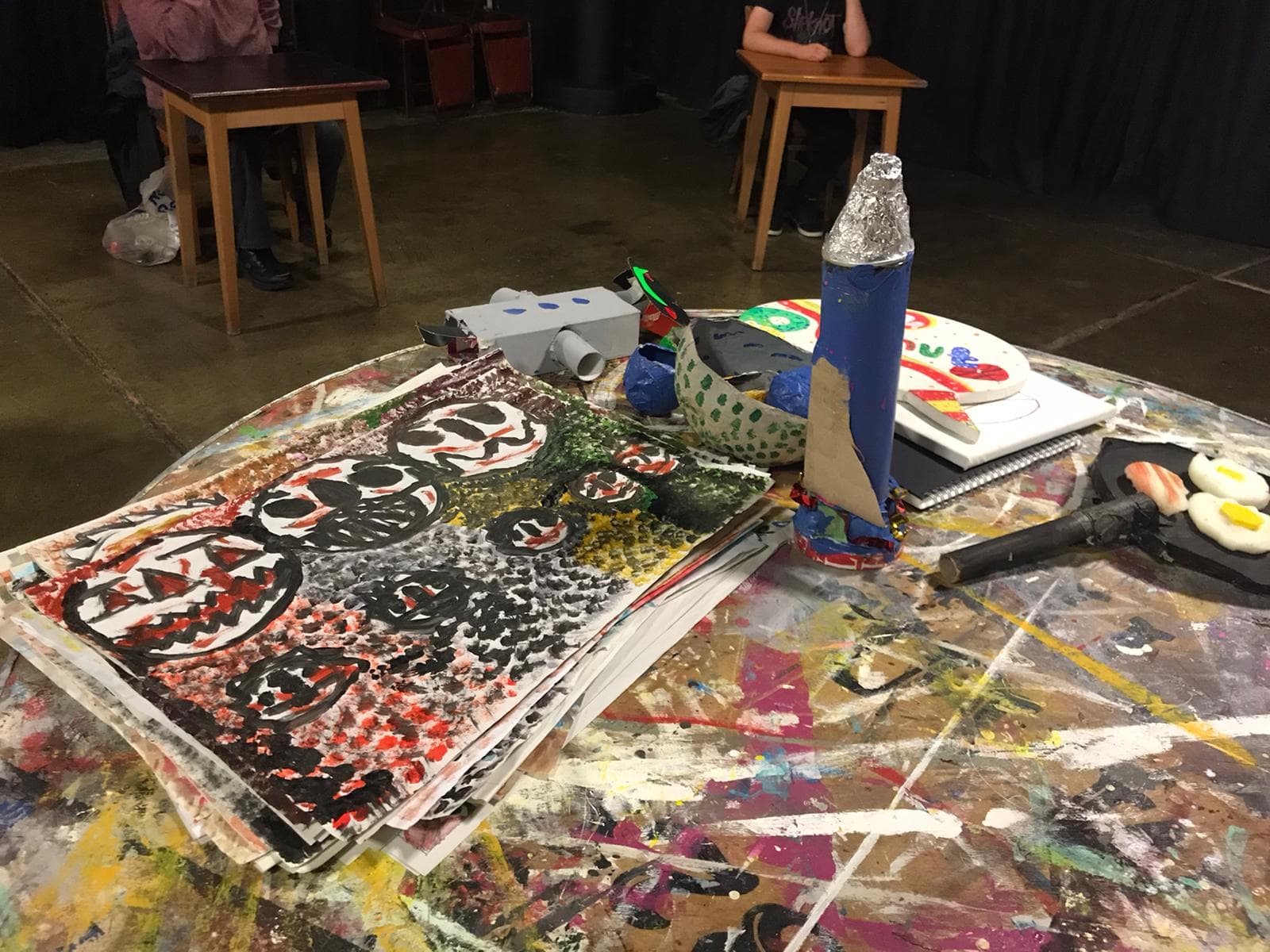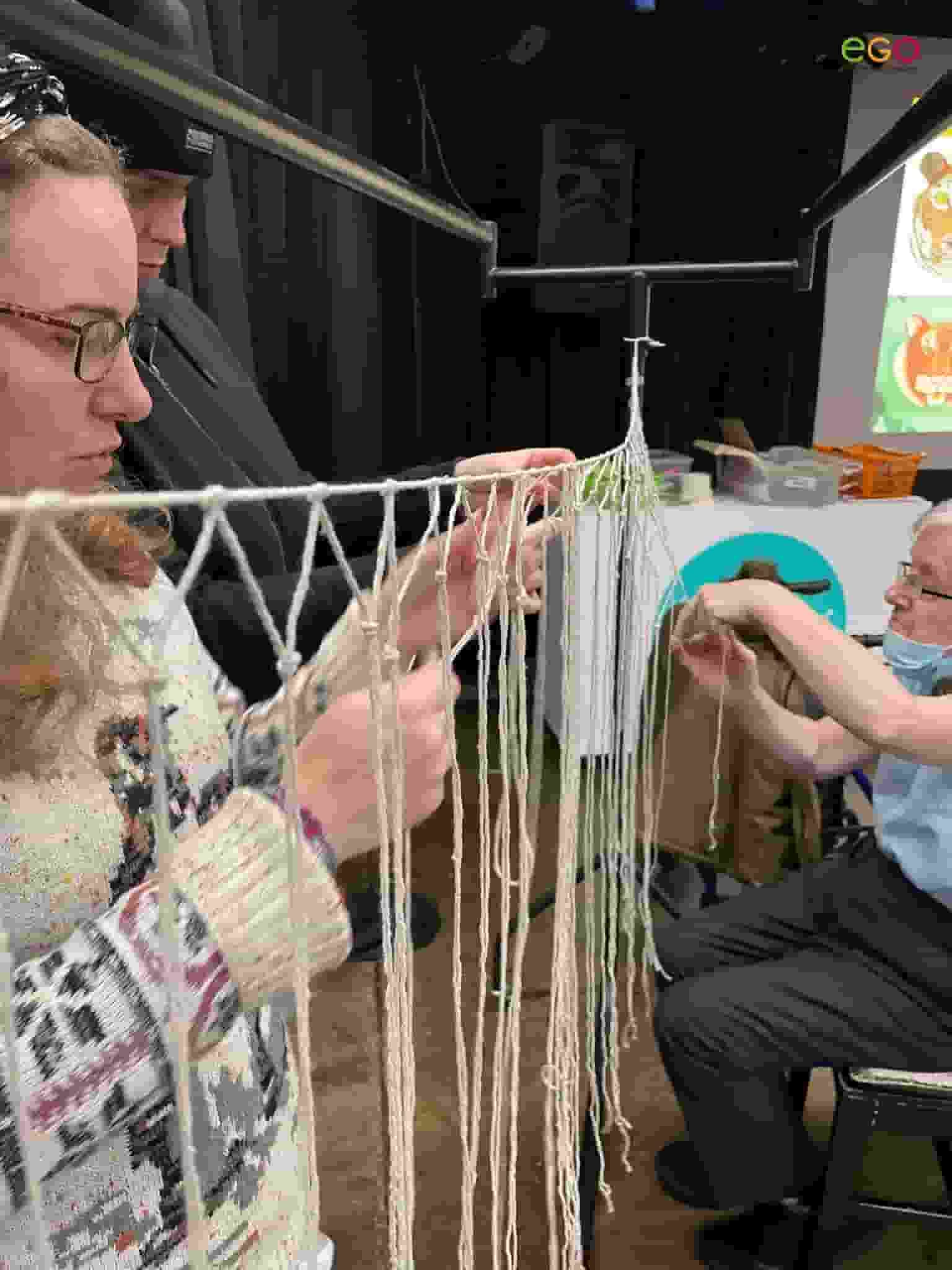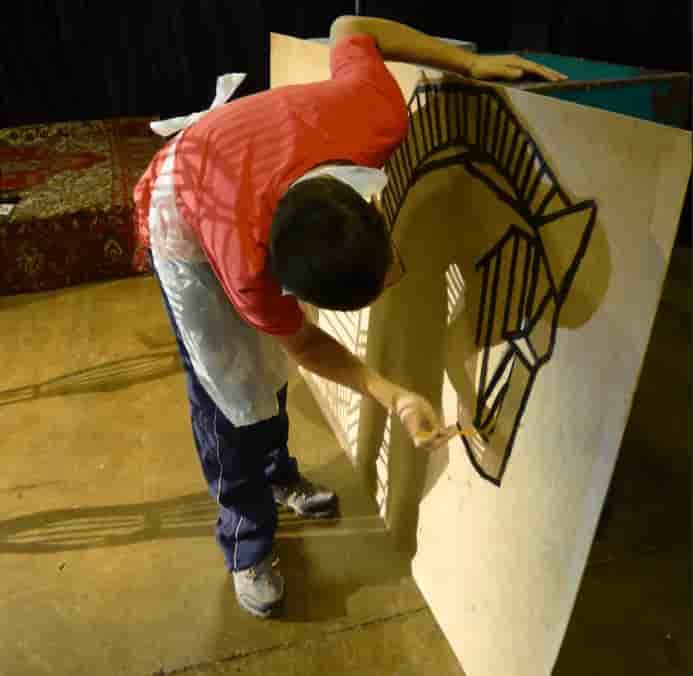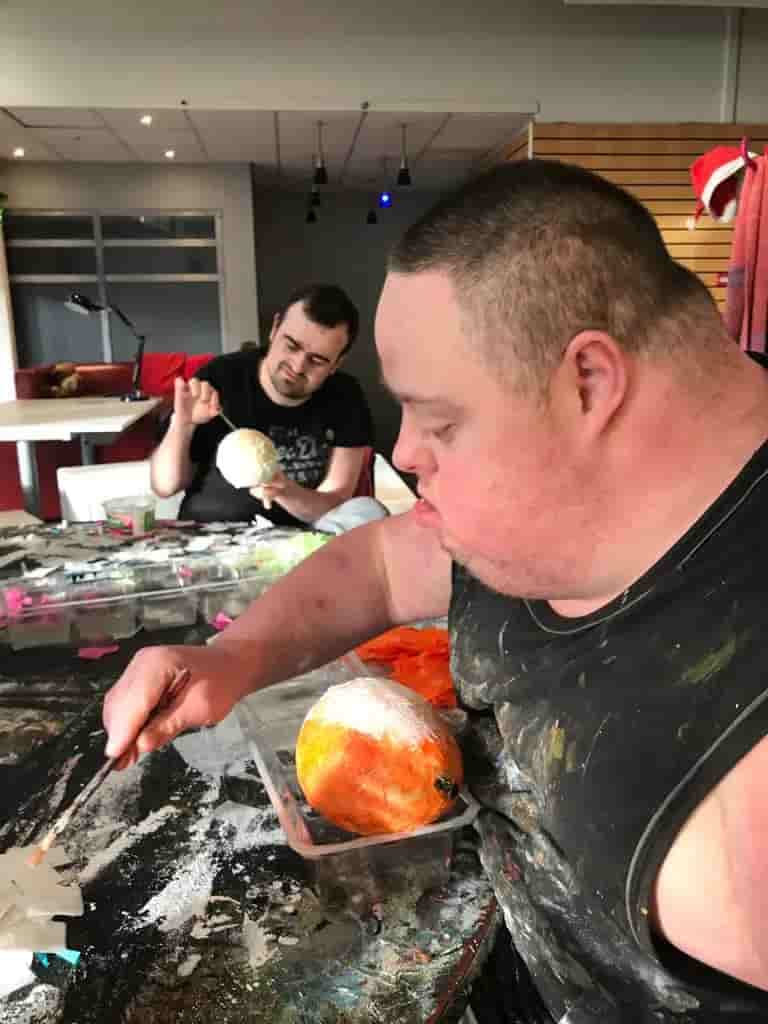 Hear it from our members!
The things that comes across as so genuine is the disciplined support which people look after each other's needs. They make you feel as though you a person of worth. This by way of encouraging each other's potential which though hidden is worth bringing to the surface.
Michael
I like attending the different groups and making friends.
James
EGO is like family to me, they are funny all the time, it's great to learn acting skills. I want to volunteer or staff at EGO, the staff are amazing, I am going to earn an award.
Rory
Want to join EGO Creates
Interested in joining? Why not book a free taster session to get the EGO experience!
Support us
Help us in our mission to make art accessible for everyone.
Donate Now